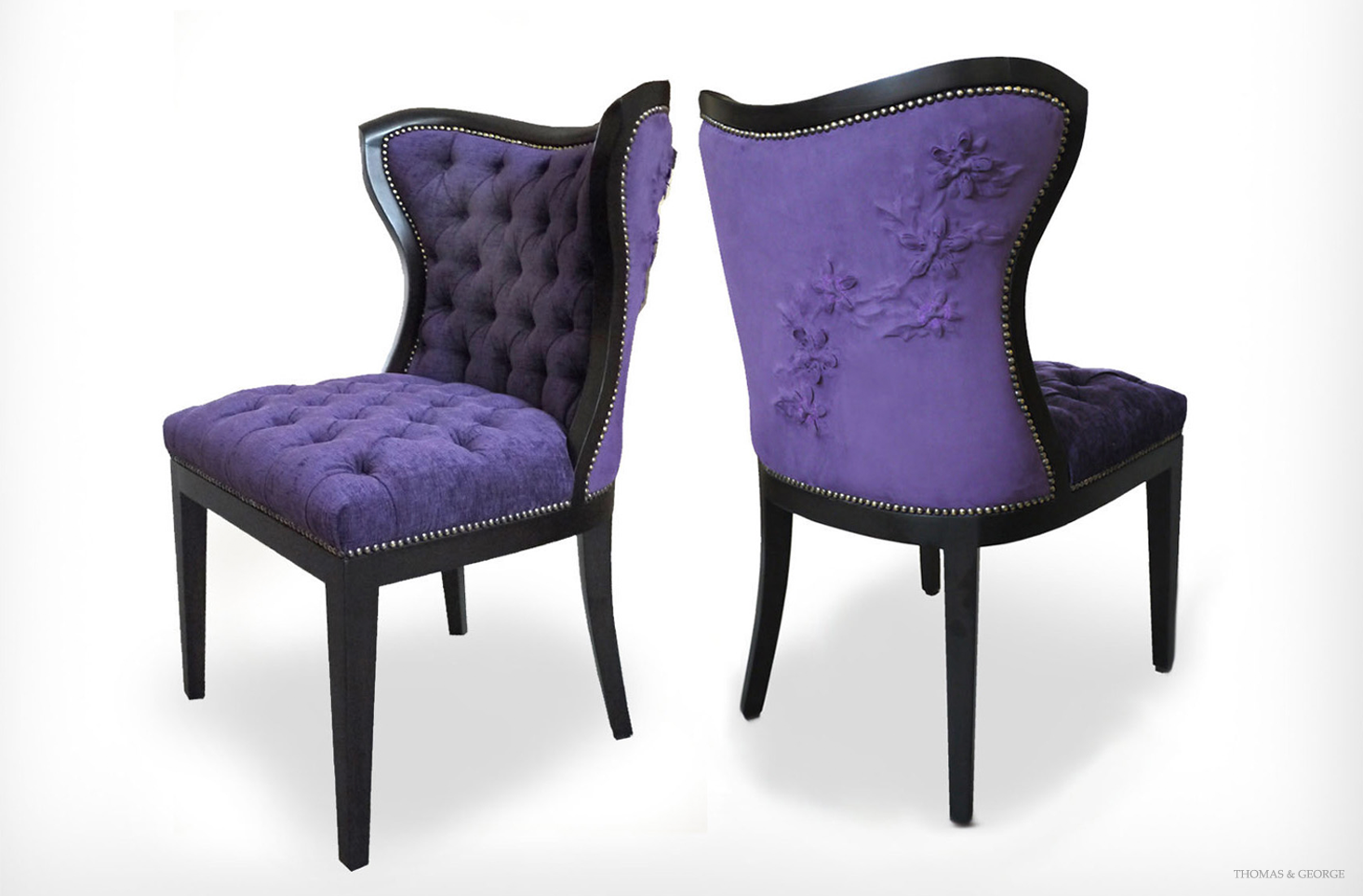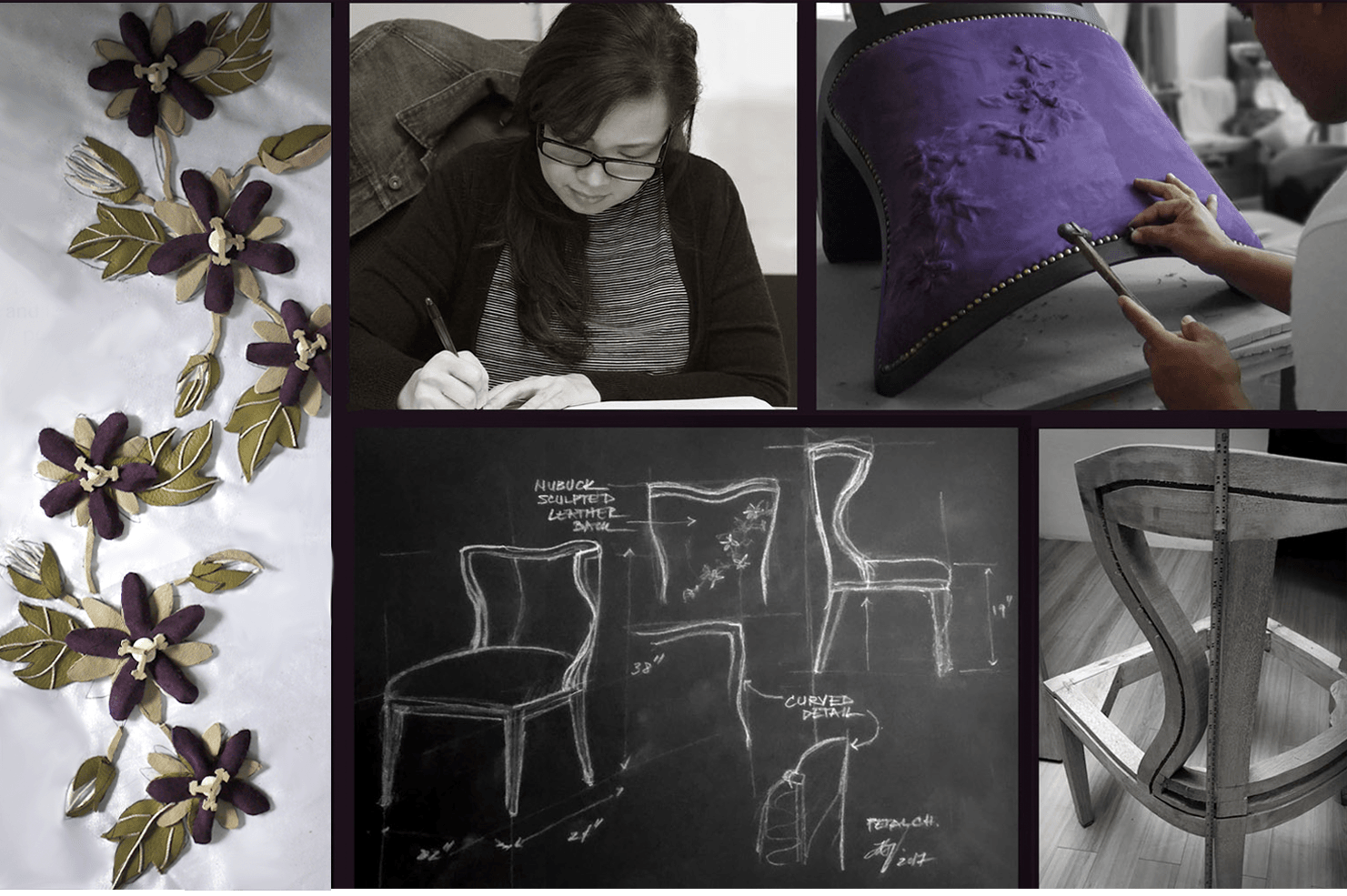 Details

Title

Passion Flower Petal Chair




Designer:

Lara K. Sarmiento




Made by:

Lara & Artisans from the Team




Date

2017

About
When we made the first prototype we remember Lara taking the shaping blade and sand paper and sculpting out the wooden curves on the chair herself ( made a bit of a mess in the office too)."Those petal wings have to hug you" she said as she carved out the shape.

The inside backrest and seat are composed of hand tufted diamond buttoned purple velvet. The outside back is made of genuine Nubuck. Her leather sculpting technique on this piece came out brilliantly. Lara used leather layers so that when one peeks through the cuts we see the reverse side of the Nubuck coming through.

The artwork layer underneath was composed of hand cut leather pieces, clay and string all assembled together to create a relief. It was already beautiful. This was then all covered with leather and hand sculpted to bring out that relief. After this procedure, it is then precisely hand cut with a sharp blade so you get a glimpse of that reverse side underlayer of nubuck. All part of the charm of this lovely chair design.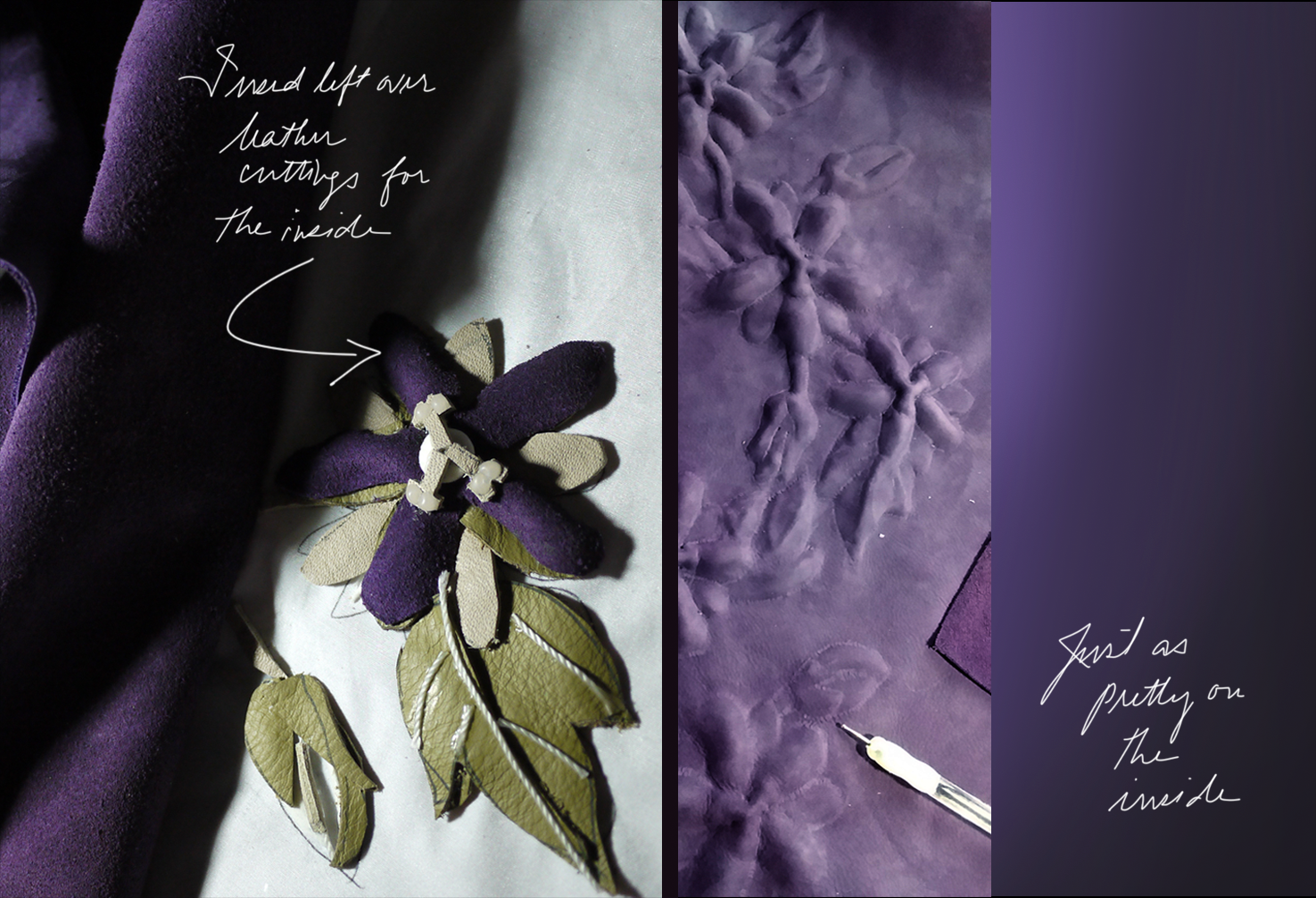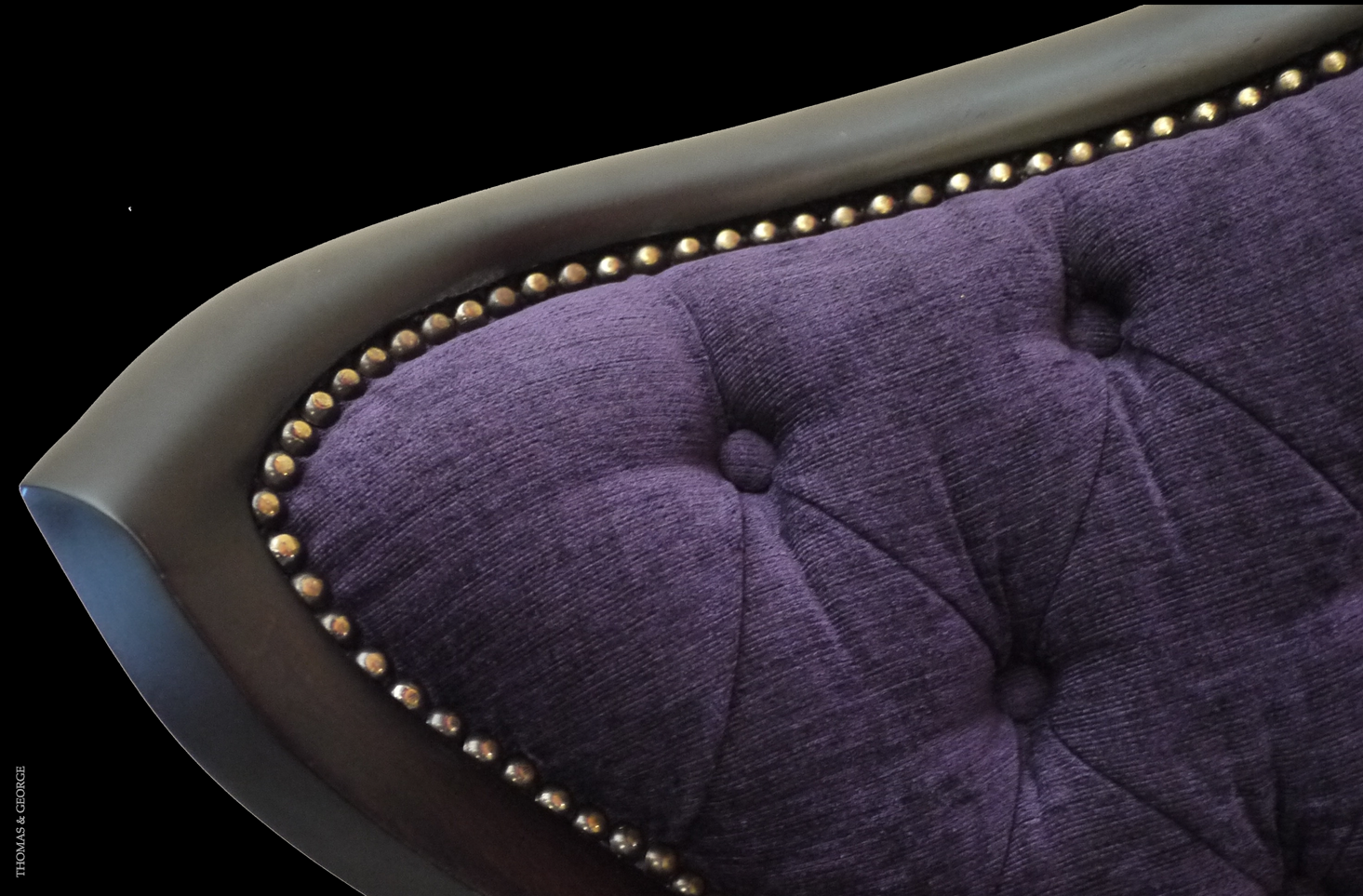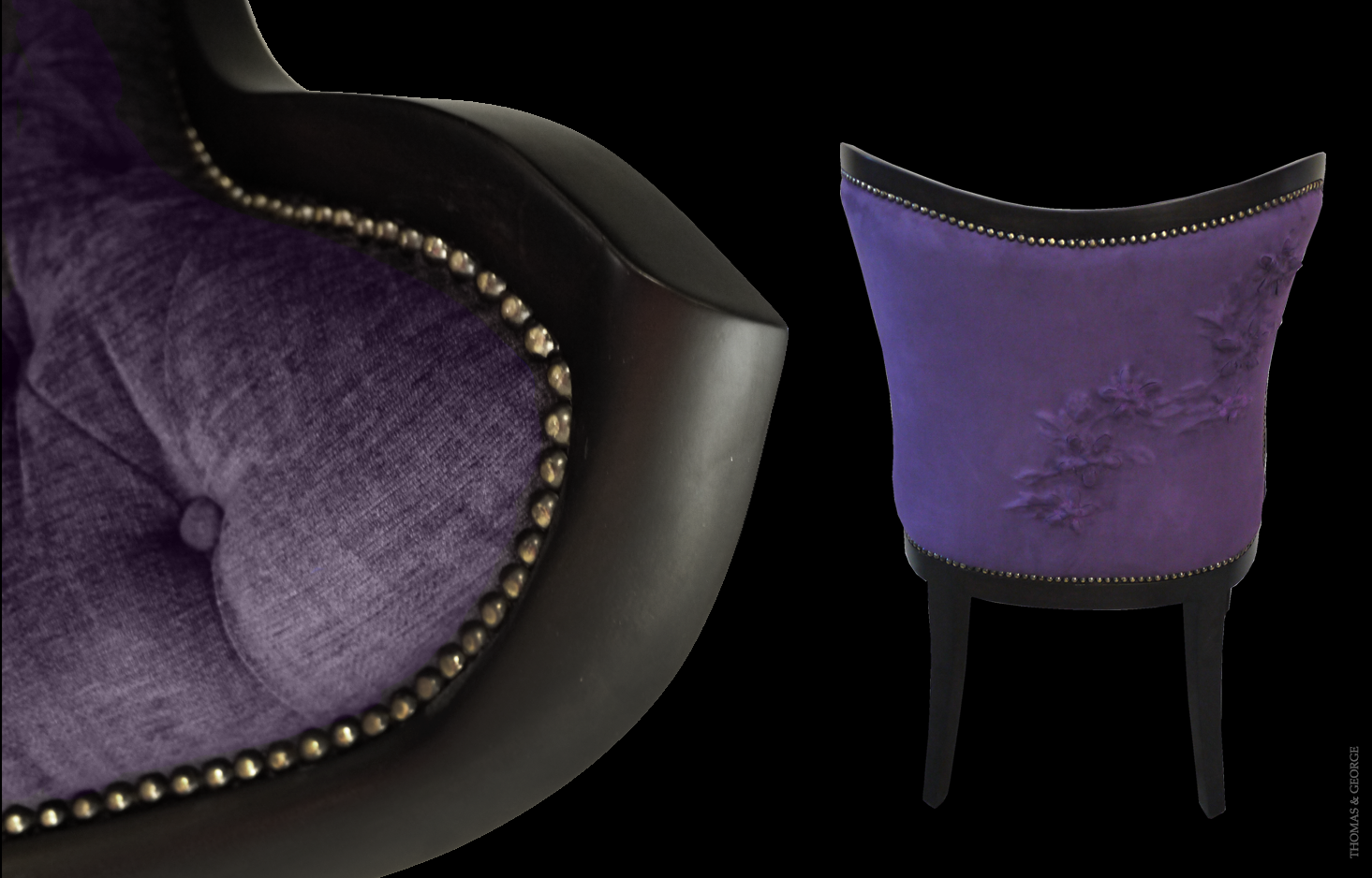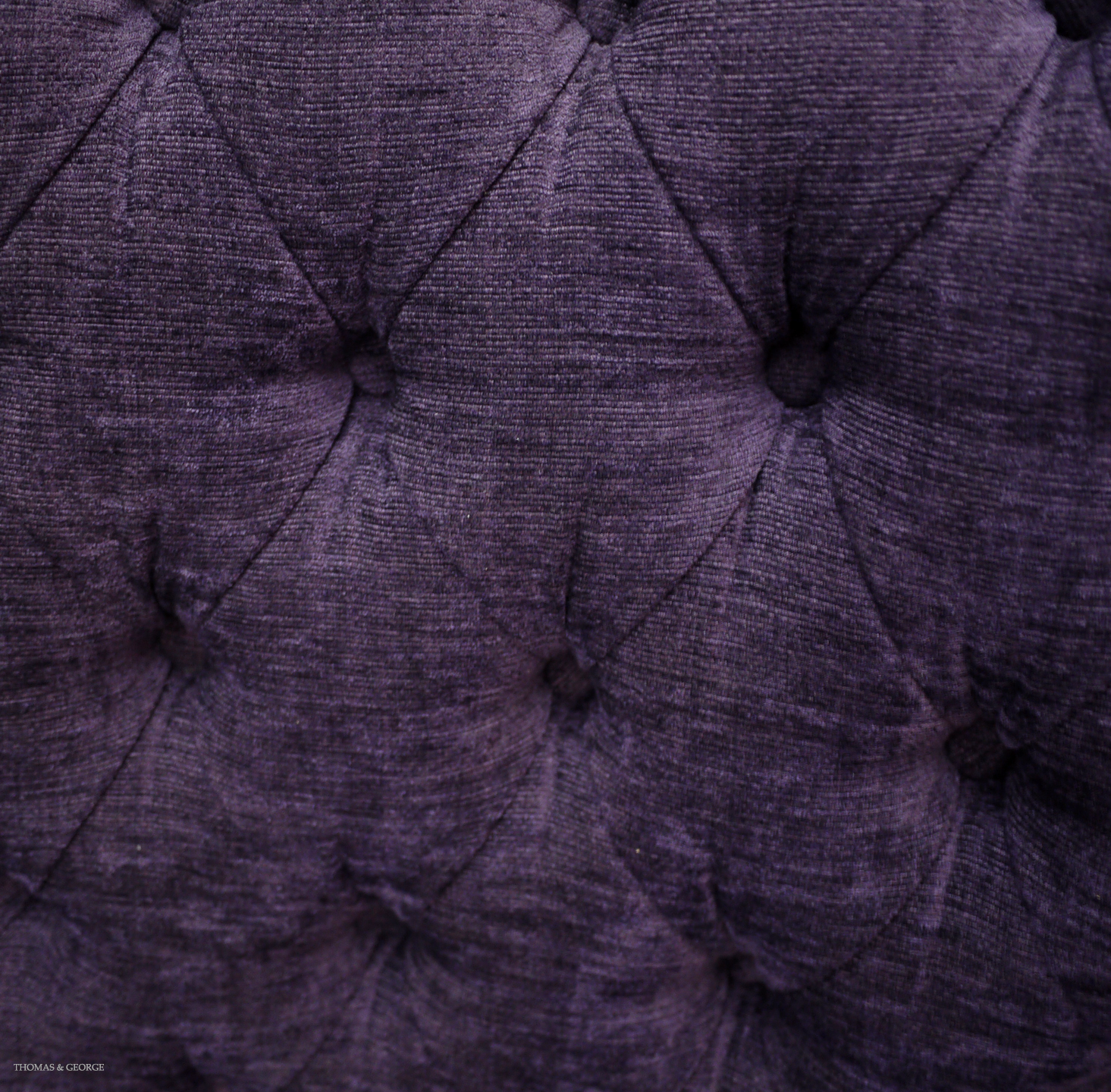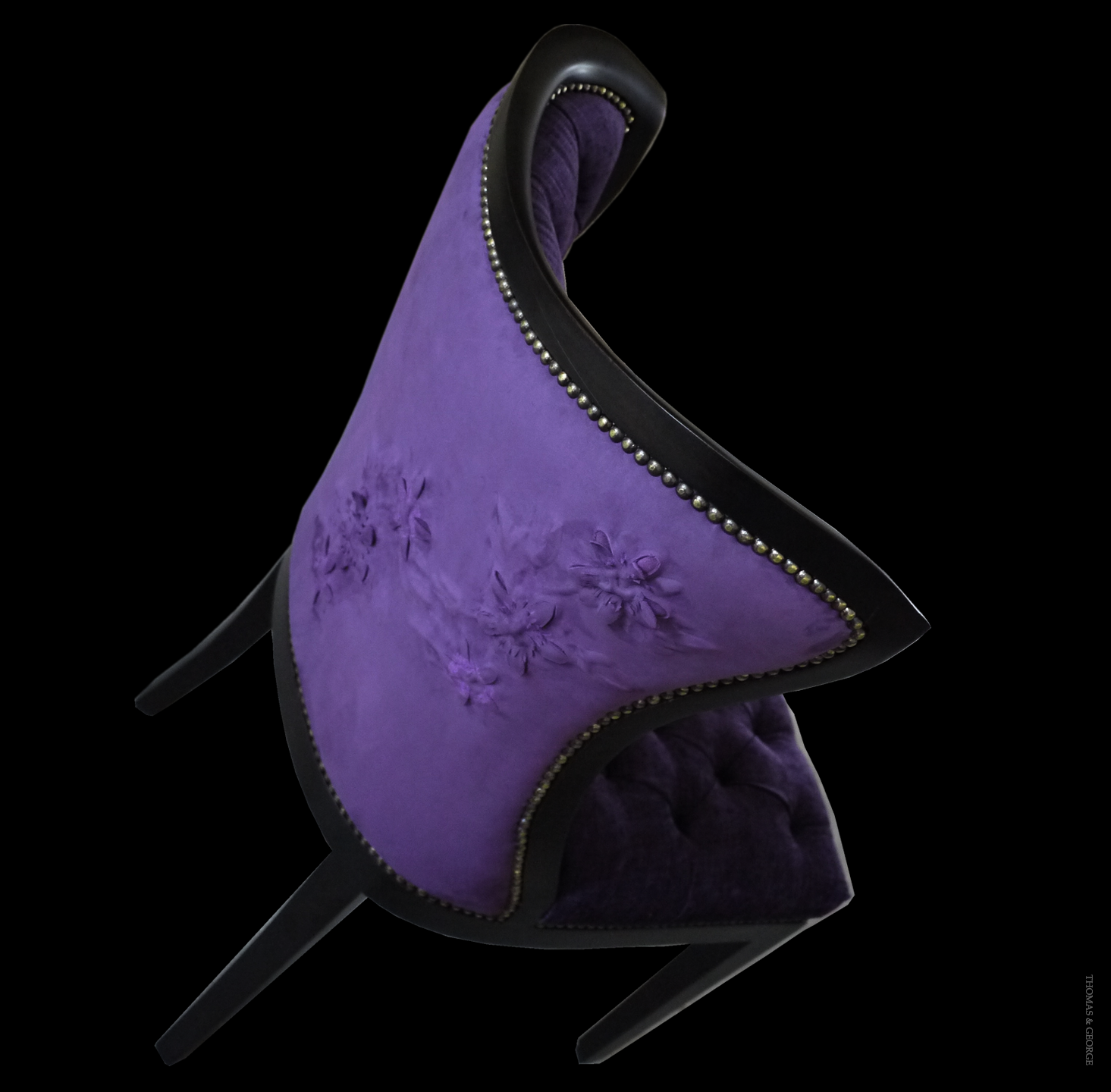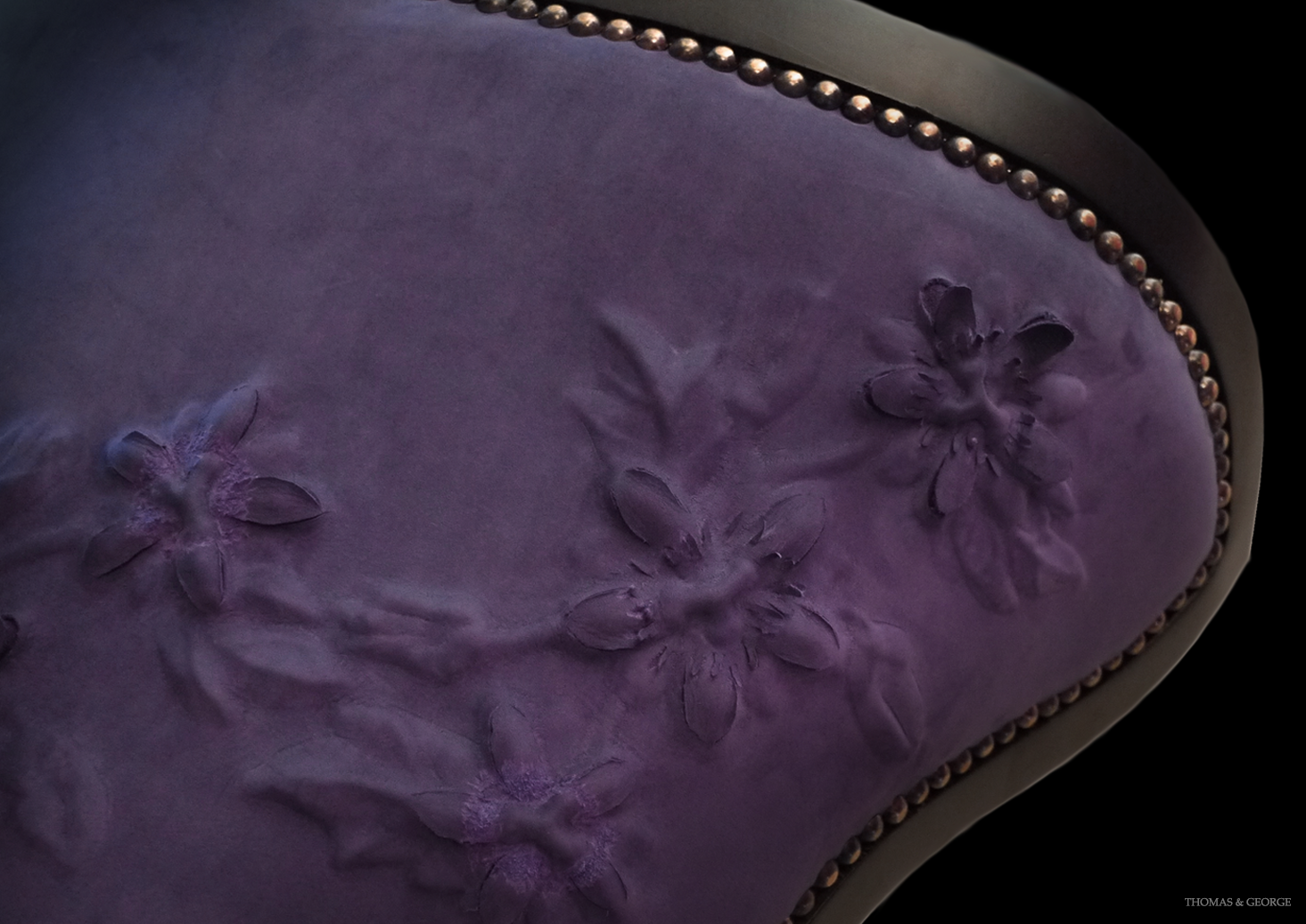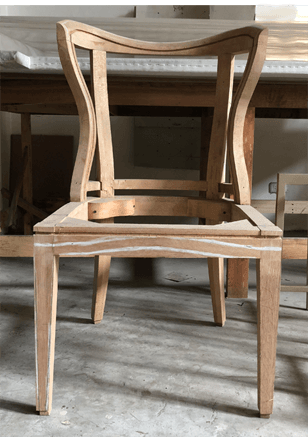 "Where Luxury Furniture meets Art"
LUXURY FURNITURE | ONE OF A KIND ARTISAN DESIGNS | BESPOKE | WORLD-CLASS